written by Shahina Javed in Bengali, translated by Joyeeta Data
Hi, my name is Shahina Javed. I belong to the Muslim family of Rajabazar, which is in Kolkata. My family is made up of my father, mother, three brothers and myself. Shahina means bird; like a bird I also wish to fly and see the world, and learn many things. I miss my childhood days, which were exciting and fun, and I was able to spend a lot of time with my brothers. As I grew up, I came to realize the not only biological but societal difference between a boy and a girl.
I cannot dress as I wish, I have to stay inside the house and speak softly; I cannot question anything for I am a girl. The reputation of my family is believed to be in my hands because I am a girl, and so these rules apply to me. A girl is supposed to listen to her elders without question. In our locality girls study hard in order to get married to a wealthy man. The whole family expects a lot from this marriage; even the bride-to-be. She is trained by her family to endure the inhumane tortures that will come to her after marriage. I am my father's only daughter; he wants me to be the 'ideal daughter' who questions nothing, accepting every rule established by our society. His wish remains unfulfilled. I can't be his ideal daughter; I am already full of doubts and questions. Why am I studying to get married? Why do only I have to do the household work, and my brothers do nothing? Why can't I go anywhere I wish like they do? Why does society decide what I can and cannot wear on my body?

So many questions but no answers. Everyone says that our society is what it is, and that a change is not possible. I argue with my family on a daily basis over these issues, but I have a hard time expressing my opinion properly. Maybe, without realizing, I too am attempting to abide to society's stereotypes of the 'ideal girl'. I do not believe in it, but it is very hard to escape your daily reality; I do not feel it in my heart yet I help my mother do chores, I wear salwar kameez, and I speak softly. Thanks to my mother's help I began pursuing my 12th standard studies which my father reluctantly consented to. I then became associated with a NGO and the filthy picture of brutality on women unfolded itself gradually before my eyes. I came to know in detail about the miserable situations the women in our society live in. Jealousy is the reason behind violence against women. We are not given equal status to men; we are considered the second sex. I thus formed Roshni Centre a youth group with young boys and girls in my locality. We raise our voice against the injustice on women, and we have faced many difficulties to be heard and understood.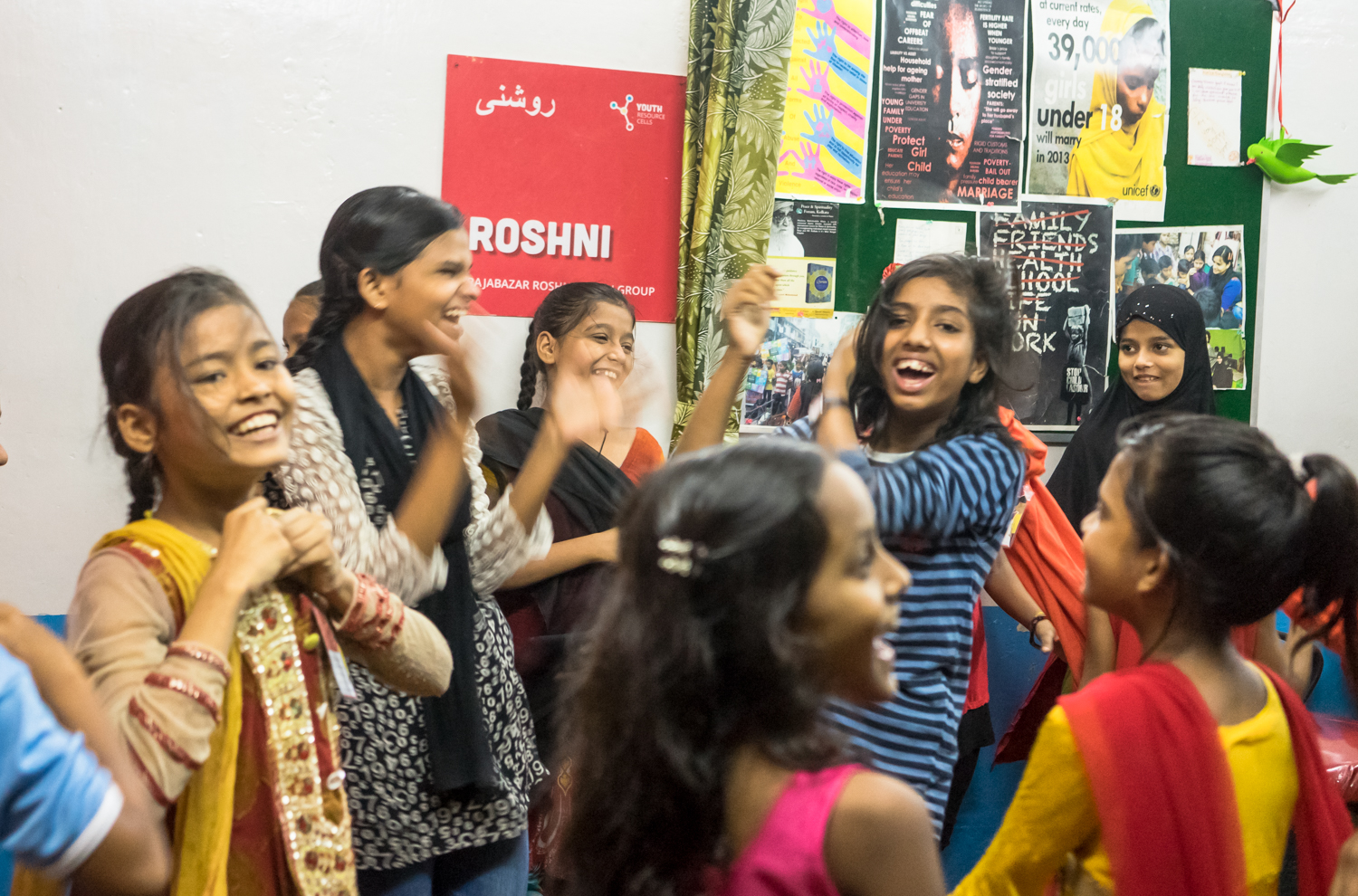 There are injustices not from our religion but from this subordination of women to men, imposed in the "supposed" name of religion. For example, I once expressed my belief on freedom of choice for both men and women on what to wear; religion imposes many restrictions on the male dress code which they choose to ignore, and nothing happens - so why is the standard different for women? When this interview was published some Moulabis (Muslim religious scholars/priest) came to my home and threatened me, but after a discussion they thankfully realized the significance of my work and supported it.
I would like to share the story of Firdaus, a woman in my neighborhood. She had two children by the time she was thirty, and was beat by her drunk husband every night. She explained the miserable situation she was going through to her family but nobody listened to her and tried to convince her that she must adapt and accept her husband, for this behavior is seen to be normal from husbands here. Further, the fact that she had two children meant reconsidering her marriage an impossibility. Nobody listened to her despite repeated calls for help, and for the sake of her family's reputation she tolerated the brutal tortures silently. Divorce is a social stigma in our society, so women are not allowed to mention separation, even if they are brutally domestically abused. In contrast, men are allowed to separate from their wives when they please.
Eventually Firdaus was burnt alive by her husband and in-laws. I don't know how long she was bristling with pain before death; she had been trained from her childhood that bearing pain is an integral part of a woman's life. She burnt to keep her family's head held high; instead of being burnt everyday internally, by the oppression and pain that was her routine, her earthly existence was burnt within one day. The story does not end here, Firdaus's husband established this murder as a suicide case; he is an influential man. No investigation, no queries. The case has been closed forever. He compensated Firdaus's family with two flats for her death and they remained silent. Everyone remained silent because every day there is a Firdaus being tortured in similar ways, and dies. Every day another Firdaus's coffin is being prepared.
This brutality and injustice can only be stopped when society changes its views towards women. Therefore I've decided to fight for women's rights in this central Kolkata Rajabazar area. I am not successful every time, and I am sometimes shattered by incidents and setbacks that I come across, yet I revive my energy and strength against the struggle. A struggle against the female stereotype that is thrust upon women by this patriarchal society, not by Allah (Urdu term of god). I know that this is not easy work, and that to make change I require a position of authority, so I decided to become a political actor to bring essential changes to the system. There are quota seats for women living in my area, but this, of course is also conditioned: most women involved have politically powerful male family members. They are controlled by these men; this patriarchal society would never allow a woman to have control. I am not saying that I can become responsible for the entire nation: my opposition group has four men and ran for election in the general ticket. Many questions are often raised about my dress attire, my character and the change that I talk about and believe in- I was defeated in an election because of a huge conspiracy, as they thought it would be impossible to control me if I were to win. After this defeat my family and I were harassed and threatened. I did not give up. I will always raise my voice against any type of injustice against women.
Many cases come to my Roshni Centre every day and I try my best to help solve them. After many challenges, I was able to form a female football team in my community, and some women have become professional drivers. I try to help women in my community to break with conventional ideas, and to respect themselves by providing them with opportunities. This, however is not the end. I have started my journey and have to go a long way. I am very optimistic because I believe it might be difficult, yet not impossible, to break with archaic, conventional rules established by the system. I know I am not alone in trying to end this; we are a community of people making an effort towards this goal, and we will reach our destination soon.